University Educational Tour
Travel12go have the best university educational tour operators in India excel at creating bespoke itineraries that cater to the specific educational objectives of each institution. Whether the focus is on history, culture, science, or a combination of disciplines, these operators craft a journey that aligns seamlessly with the academic goals and interests of the students.
Organizing educational tours requires meticulous planning and coordination. University tour operators take charge of logistics, from transportation and accommodation to securing access to educational institutions and cultural sites. This meticulous planning ensures a smooth and hassle-free experience for both faculty and students, allowing them to concentrate on the educational aspects of the tour.
Educational School and College Tours
Travel12go as provide educational tours for school and college students. Best educational school tour provide students with the opportunity to engage in hands-on learning experiences that bring theoretical knowledge to life. Whether it's a science museum, historical site, or cultural institution, these tours enable students to see, touch, and experience concepts in a real-world context, making the learning process more tangible and memorable. Educational college tour often include visits to culturally significant landmarks, museums, and historical sites. This exposure not only broadens students' cultural horizons but also instills a sense of appreciation for diversity. We provide student educational trip in India in which Students collaborate on activities, share experiences, and navigate challenges together.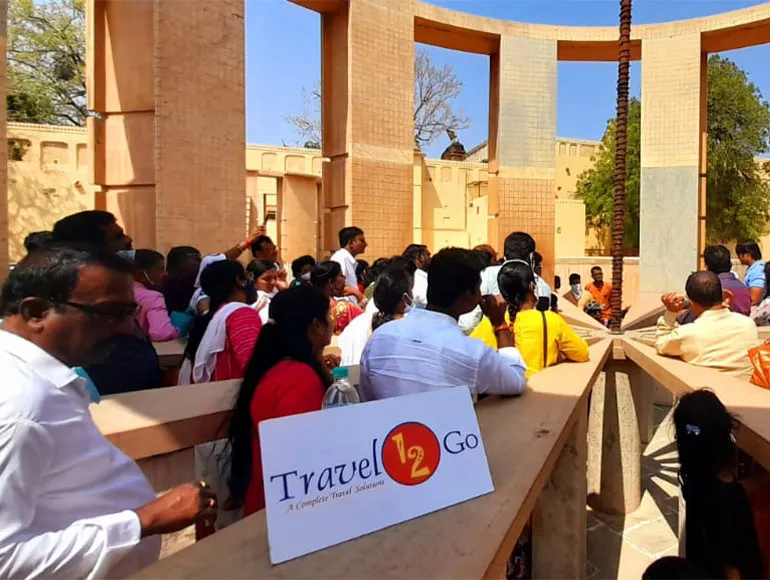 Student Education Tour Consultant For University
Educational school trip provide students with the opportunity to step outside their comfort zones, fostering personal growth and self-discovery. Facing new environments, challenges, and cultural differences encourages resilience and adaptability.
Student educational travel, play a vital role in helping students make informed decisions about their future academic and professional paths. Visits to universities, vocational institutions, or industry-specific locations provide insights into various career options. Educational trip operators create memorable experiences that students are likely to recall vividly, reinforcing academic concepts in a way that traditional classroom methods may not achieve.
An education travel agent for college tours is a professional education tour operator helps students, families, and educational institutions plan and organize education college tours. The main goal of an education travel agent is to provide comprehensive and personalized services to students and families, making sure they have a smooth and enjoyable college tour experience.
It gives them openness to current work rehearses rather than conceivably hypothetical information being educated at school. An Education Travel Agent specializing in college tours serves as a bridge between aspiration and experience. This professional is more than just a travel coordinator; they are a guide, a source of information, and a facilitator of unforgettable experiences. They understand that choosing the right college is not just about the academic curriculum, but also about the environment, campus culture, and overall fit for the student.
Explore Best Tours Packages